While Bohol might not be big geographically, Bohol has a huge array of amazing attractions and places to visit here.
With this is in mind, many travelers are quite daunted by the prospect of traveling to Bohol for their next vacation.
If your not sure where to start when creating an itinerary.
Here are our top ten tips to creating the perfect Bohol vacation.

Tip #1 – When to Go To Bohol
Bohol has a mild climate all year round meaning there really isn't a time to avoid visiting Bohol. The summer months are, however, generally very hot, with average temperatures over 30 degrees celsius, while the winter months can be unpredictable with rain lasting a few days at a time. Having said this, the winter months can also see some very pleasant spring-like weather.
The best months for traveling to Bohol are, in our opinion, would be between May – December as the weather is most comfortable between these months, although there are really no no-go months. Read more about the peal and low travel seasons in Bohol.
Tip #2 – How Long to stay in Bohol?
Often the length of a trip to Bohol is dictated by work vacations or school breaks, meaning there is only a limited time window. It is safe to say, however, that whether you have one week, or one month, you wont come anywhere near to seeing everything Bohol has to offer. Ten days to two weeks are probably the best length of time to get a good feel for all the main attractions here in Bohol, allowing you to tour around and spend a few days in the major tourist destinations of Alona Beach, the waterfalls, the Chocolate Hills, and Loboc River.
Tip #3 – Getting to Bohol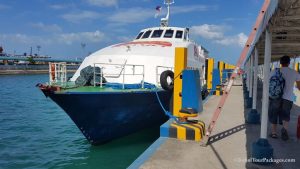 Most tourists arrive in Bohol by plane or boat (you can find cheap tickets here). Bohols' new airport is the Panglao International Airport and most airlines will be flying here from around the world. From the USA and Canada, direct flights come from New York, Los Angeles, Atlanta, Philadelphia, and Toronto, although many travelers opt to travel via Hong Kong or Korea as this can not only work out to be cheaper, but breaks up the length of the journey. From Europe, there are flights from most major cities, and increasingly, fares are being offered by low-cost airlines.
Tip #4 – Getting Around Bohol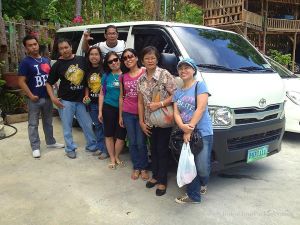 So you decided to go to Bohol, but how do you get around? This will depend on where you stay and what you want to do. Some travelers decide to base themselves somewhere, and then take day tours to the famous places here in Bohol, while others opt to tour around, staying a few nights in a number of places or decide to go Scuba Diving or Island Hopping Tours. The easiest way to get around in Bohol is by joining day tours or arranging a tour package. Private tours or VIP tours are also options for those with higher budgets.
If you prefer, you can rent a scooter or motorcycle here, it is a cost effective and easy way to travel around.
Tip #5 – Splitting up the Trip
Now that you know how to get around, this allow you to plan how you want to split up your trip to Bohol. It really does depend on how much time you have here, and how long to spend in different places.
Tip #6 – Where to Stay in Bohol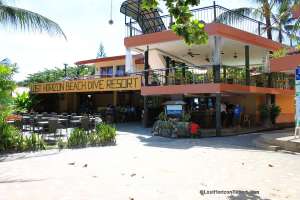 Obviously where you can stay depends largely on your budget. Hotels and Beach Resorts in Bohol vary from low budget fan rooms to high-end beach resorts and even large Apartments. Hotels in Alona Beach range from high to low priced rooms. Many Bohol hotels and resorts, have, in recent years become upgraded and high-end resorts and hotels, while there are also some great beach front resorts and hostels. Alona Beach hotels in Panglao Island are dominated by spa-style resort hotels, as well as some great quality hostels to some very popular small bed and breakfasts which can also be very luxurious, quaint and relaxing!
Tip #7 – What to Do


There will probably be some interesting places you've known about or researched before you arrive. There will also be places such as the Famous Tarshire Sanctuary that most tourists to Bohol take time to visit. There will then be places that you haven't even heard of yet, that you'll want go to! The best thing to do is to ask the locals in the area you are staying for things that appeal to you rather than to look for certain types of attractions on your own, as the locals here know the area very well, are very friendly and will be more than willing to help you find the perfect places to visit here in Bohol. There are some seriously unique places to go in Bohol, and its so easy to overlook them!
Tip #8 – What to pack
The trips fast approaching and you're now wondering what clothes and or accessories you will need to take to Bohol with you!
Take a look at our travel hacks to help you decide what to bring and how and what to pack. In most of the country, however, you can wear anything (and we mean anything) and no one will raise an eyebrow. Look at the weather for that time of the year, and pack accordingly. We'd always advise, even in summer that you bring some warmer clothes as the evenings can get cool in the winter months once the sun has set, especially near the sea.
Tip #9 – Other Things to consider


Will my kids like the food in Bohol? Can I get a wi-fi internet connection? Will I be able to call home? Loads of questions will no doubt enter your mind as the trip approaches. Yes is the answer to all three of the above questions. Remember, Bohol is now becoming a very westernized country, and all the services you expect and take for granted at home, will be available – you can even a Philippines SIM card (we recommend Smart SIM's) when you arrive as long as your phone is open-line it will work. So sit back, relax and enjoy the Vacation of a lifetime.
Tip #10 – Enjoy Yourselves


You've arrived in Bohol, so enjoy it. Relax and stay safe. Remember that Boholanos are really friendly and hospitable people, and will be more than willing to help you if you have any questions. Have a great time, and don't forget to post your photos when you get home!
2,374 total views, no views today