For anyone venturing to Bohol, the Loboc River Cruise invariably emerges as a must-visit attraction.
Situated in the serene town of Loboc, this cruise is a testament to Bohol's rich tapestry of nature and culture.
Globally acclaimed for the mesmerizing Loboc River and the iconic Loboc Children's Choir, Loboc stands as a beacon of tranquility and heritage.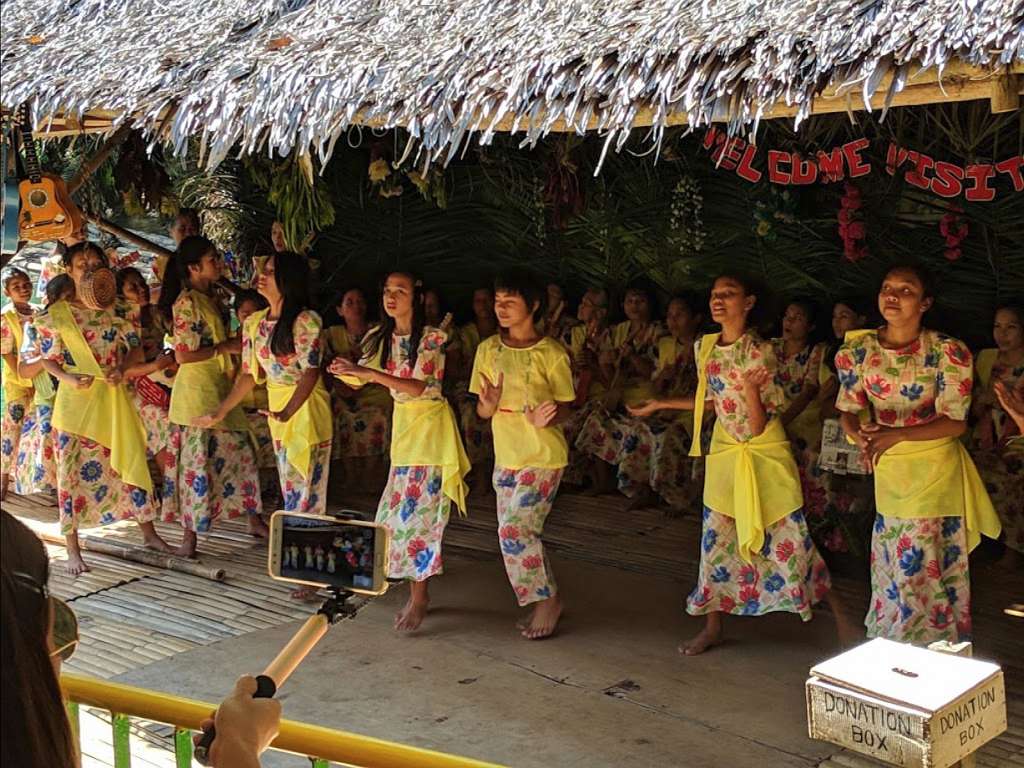 It's no wonder that the Loboc River Cruise is frequently spotlighted in the Bohol countryside tour, offering travelers a glimpse into the region's unparalleled beauty.
A Gastronomic Delight Amidst Nature
The cruise experience on the Loboc River, facilitated by Village Floating Resto and Cruises in association with DOT Region 7, is more than just a visual spectacle. It promises a culinary journey as well.
With melodious live bands, a spread of delectable dishes, and expansive spaces, the cruise stands out as a memorable experience.
Anticipations on the Cruise
As travelers embark on this journey, they are regaled with a sumptuous Filipino buffet set against a backdrop of lush tropical landscapes, including coconut trees, nipa palms, and banana groves.
To enhance the experience, local artists serenade them with traditional Filipino performances. Operating from early morning to mid-afternoon, the cruise, lasting about an hour, is a rejuvenating escape, often highlighted in the Bohol countryside tour.
A Nostalgic Voyage
The legacy of the Loboc River Cruise traces back to the 1980s, originating as a modest bamboo raft ride for locals and visitors alike. Over the decades, it has metamorphosed into a sophisticated affair.
Today, travelers can relish a local buffet while meandering through the river, all the while soaking in the verdant vistas and resonating to live musical performances.
An added attraction is a halt at a local village, where traditional Filipino dances and music performances offer a deep dive into the region's cultural ethos.
Despite facing challenges, including the devastating impact of Typhoon Odette in December 2021, the Loboc River Cruise has cemented its place in Bohol's tourism landscape, significantly bolstering the local economy and creating job avenues.
Essential Information for Travelers
The Loboc River Cruise terminal, strategically located near the Loboc Church, is easily accessible. For those stationed in Panglao Island, numerous tour operators seamlessly integrate the Loboc River Cruise as a pivotal element of the Bohol countryside tour, ensuring a seamless travel experience.
Key Takeaways from the Cruise
Boat Ride: The centerpiece of the experience is the boat ride, showcasing the pristine Loboc River, celebrated for its crystalline waters and lush surroundings.
Buffet Lunch: An onboard buffet lunch offers a spread of traditional Filipino dishes, freshly curated and tantalizingly presented.
Cultural Performances: Local artists elevate the experience with traditional Filipino music and dance performances.
Wildlife and Scenic Beauty: The cruise offers panoramic views of the local fauna, including monitor lizards and a variety of birds, set against the backdrop of the tranquil Loboc River.
Planning the Visit
For an optimal experience, it's advisable to visit during Bohol's dry season, spanning from December to May. However, those keen on evading crowds should avoid peak seasons, particularly late December and Holy Week.
Nearby Attractions
Beyond the cruise, Bohol presents a plethora of attractions, including the Philippine Tarsier and Wildlife Sanctuary, the iconic Chocolate Hills, the historic Baclayon Church, and the adrenaline-pumping Loboc Eco-Tourism Adventure Park. All these wonders can be explored as part of an exhaustive Bohol countryside tour.
Travel Recommendations
Optimal Time for Visit: The dry season, from November to April, is ideal.
Dress Code: Light and comfortable attire is recommended, along with a hat or cap for sun protection.
Must-haves: A camera for capturing memories, insect repellent, and cash for souvenirs and refreshments are essential.